Retinoids can be found in over the counter skincare products, or you may have been prescribed one by your GP or dermatologist.

Retinol (otherwise known as vitamin A)  is not a new ingredient and has been used in skincare for over 70 years. It's often referred to as a "cell-communicating ingredient" because it can connect to skin cells and tell them to act like younger, healthy cells.
How often can you use Retinol?

We recommend using retinol 1-2 times a week if you are new to using Retinol or 2- times a week if you have used Retinol before, always use Retinol at night only and follow up with an SPF in the morning as it can cause increased sensitivity
to sun.
Which skin type is Retinol best suited for?

Retinol is best known for mature and ageing skin, we would recommend starting to use retinol from the age of 25 to slow the appearance of fine lines. However retinol can also be a good solution for those looking to treat breakouts and fade post-inflammatory pigmentation. So even if your main concern is not fine lines and wrinkles, retinol could still work for you.
Can you use Retinol during pregancy?

Oral Retinoids should be avoided at all costs during pregnancy, you may be able to use low percentage topical retinol products however we would always recommend speaking to your doctor beforehand.
Is Retinol just for anti-ageing?

Retinol is best known for its abilities to renew the skin, tackling the signs of ageing. However it is also a great ingredients for those suffering with breakouts, as well as those looking to fade dark marks and spots that previous breakouts may have left behind.
What are the benefits of Retinol?

The increased cell turnover and boosted collagen and elastin production means retinol is proven to reduce fine lines and wrinkles and give skin an overall more youthful appearance. Retinol can also help refine skin texture and tone. If you're struggling with hyperpigmentation or sun damage it's also going to get you results.

In terms of acne, retinol can reduce active breakouts, prevent new ones forming and reduce the associated post spot pigmentation marks/scars.
At what age should you start using Retinol?

While there is no set time to start using retinol, many dermatologists advise introducing the ingredient into your skincare routine in your mid-twenties, especially if you suffer from breakouts or pigmentation.

Around this age is generally when the elastin production in the skin will naturally start to slow down. Elastin is what makes our skin 'bouncy' and able to 'snap back' into place if you were to pinch it and let go. Our skin's ability to do this is super important in maintaining a
youthful appearance.
How long does it take to see results?

When retinol is used correctly it can be one of the most effective ingredients in your skincare routine. It can take up to 10 weeks to see the results from using Retinols and Retinoids. I would recommend using this once a week at a low level and then building up a tolerance until you can use it 3 times a week.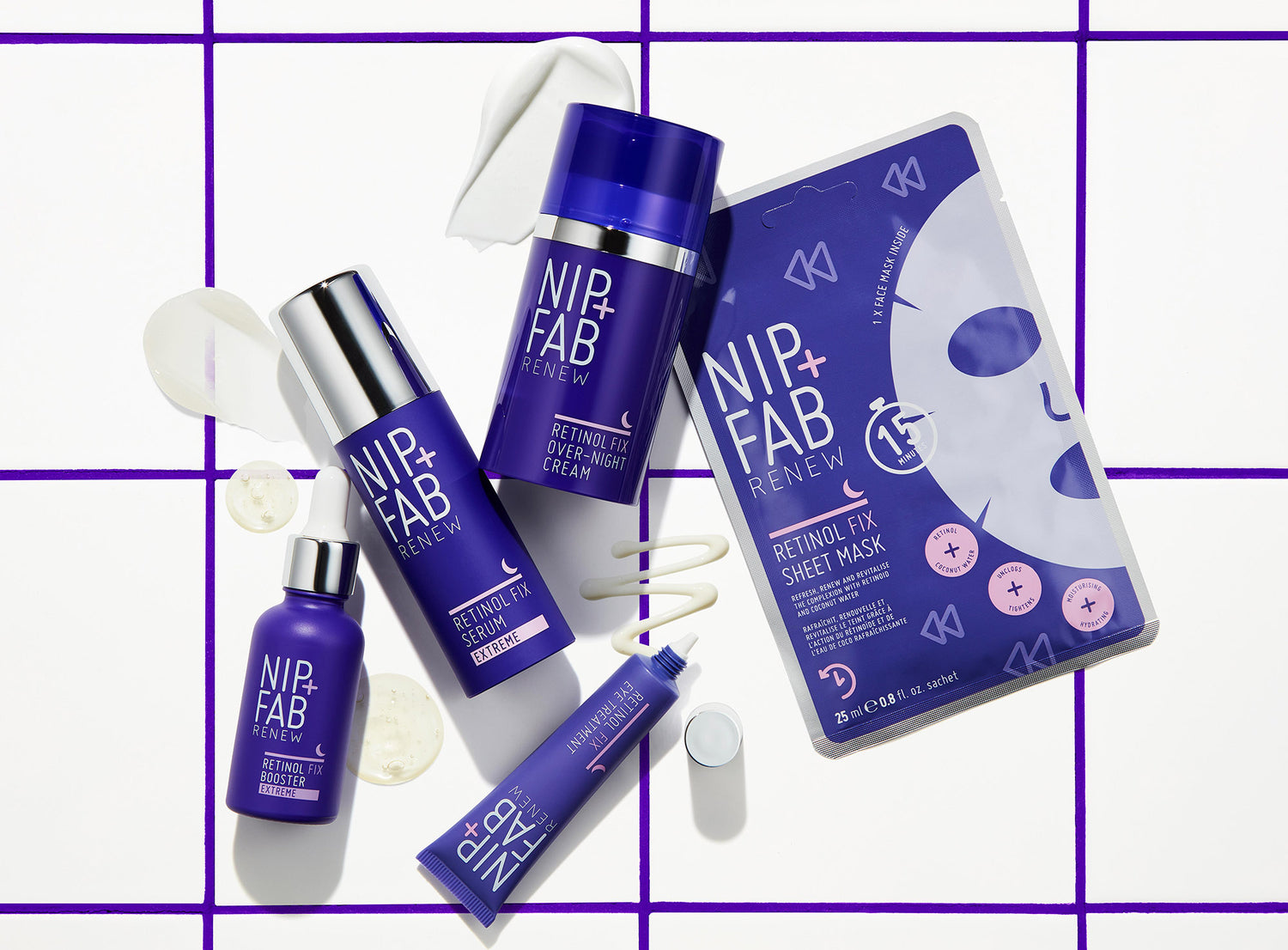 Buy the kit
Experience the full benefits of retinol with the Retinol Fix Regime Kit and enjoy a 50% saving.